We are developing unique restaurant concepts.
Our proven strategies bring dynamics and singularity to any restaurant interior layout project.
The interior design for restaurants of all types is one of our specialties. We did several of them in Montreal.
Restaurant and cafe owners use our services to define the brand and express the personality of their establishment in a coherent way.
We like to preserve a historiographical continuity in our design projects, to facilitate their natural integration with the immediate surroundings and in people's memories.
Located in the very English and proper Westmount, a cafe presents 19th century charm with sophisticated details such as gilded and refined textures and soft accents.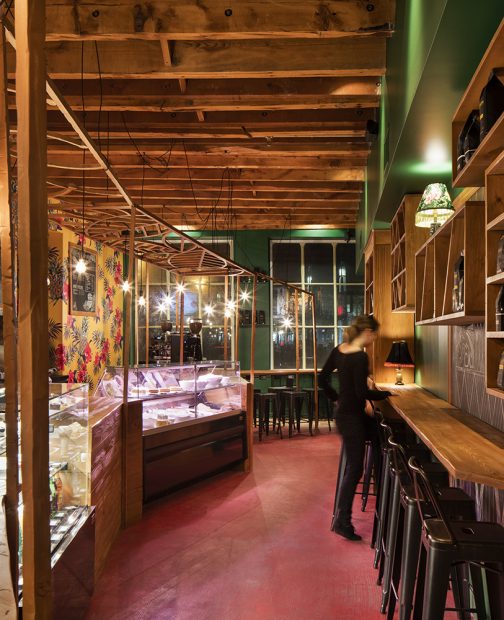 In Montreal, a restaurant owner fares better if he differentiates his establishment with remodeling. Indeed, according to several studies, retailers who have invested in interior design are welcoming more customers.
Montreal being one of the cities with the highest number of restaurants per capita in the province of Quebec, standing out from the competition is a key factor.
Our design vision of the catering industry illustrates that the culinary experience goes far beyond the plate.
Since eating is all about emotions and sight, among other senses, we know that a physical environment of quality increases customer satisfaction.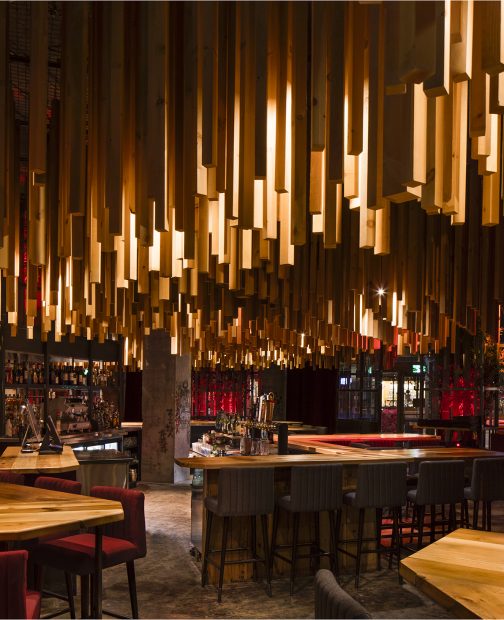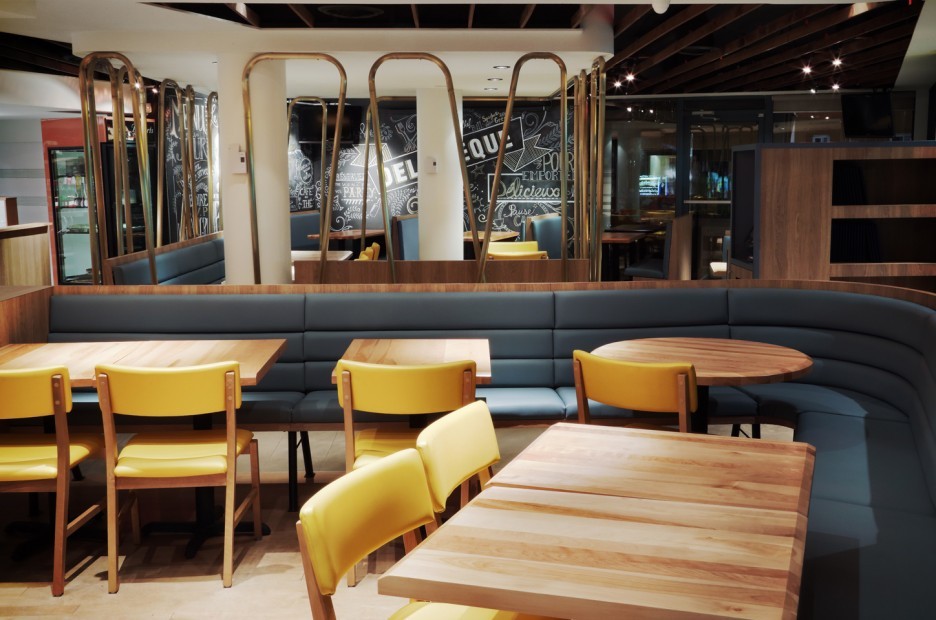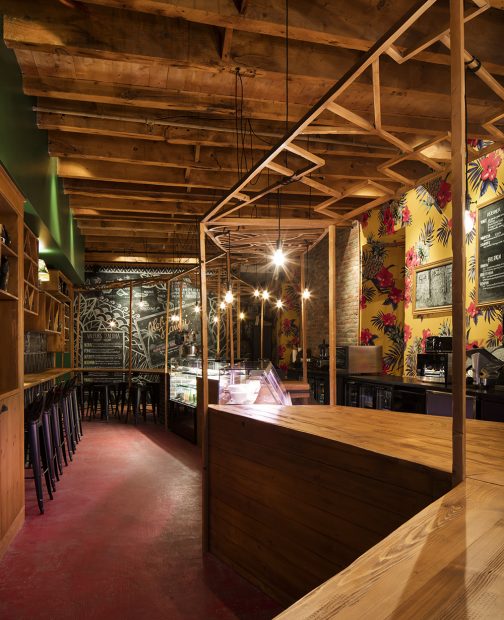 Interior design of existing and new restaurants and cafes
Whether it is the revitalization of an existing restaurant or the design of a new cafe, our interior design service is the essential marketing tool to increase traffic and excitement for your establishment.
We advise you, develop layout plans and supervise the building site.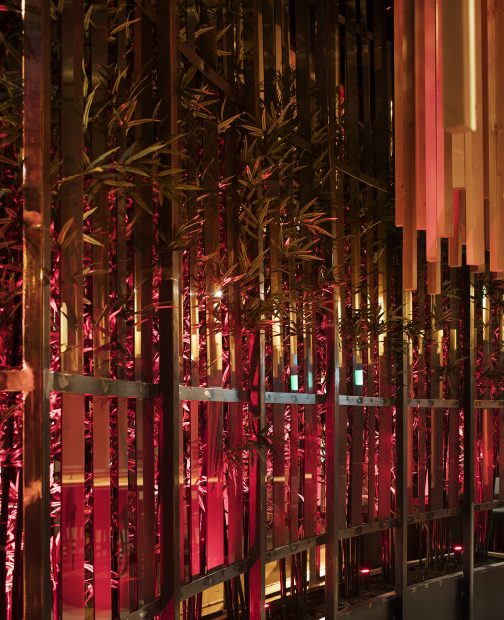 Our designers study all possible angles of intervention in the space and completely rethink the restaurant's layout, particularly in terms of kitchen type, functionality and circulation.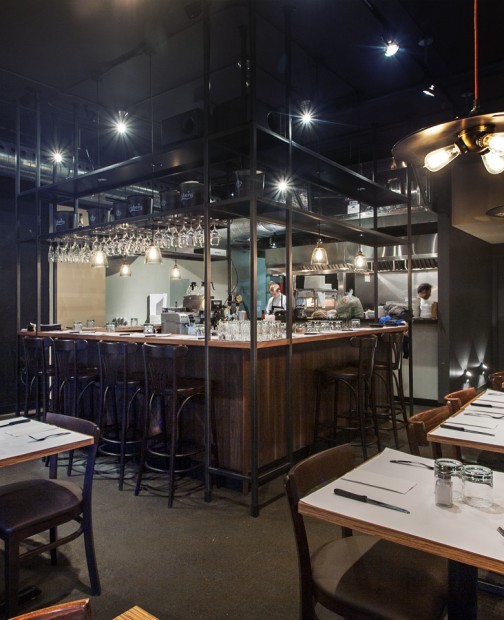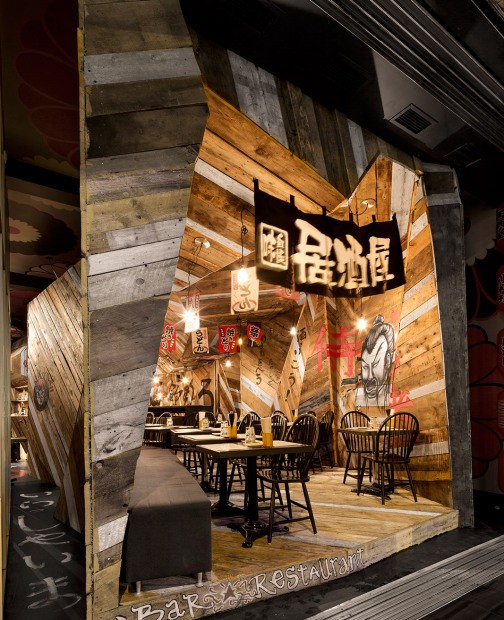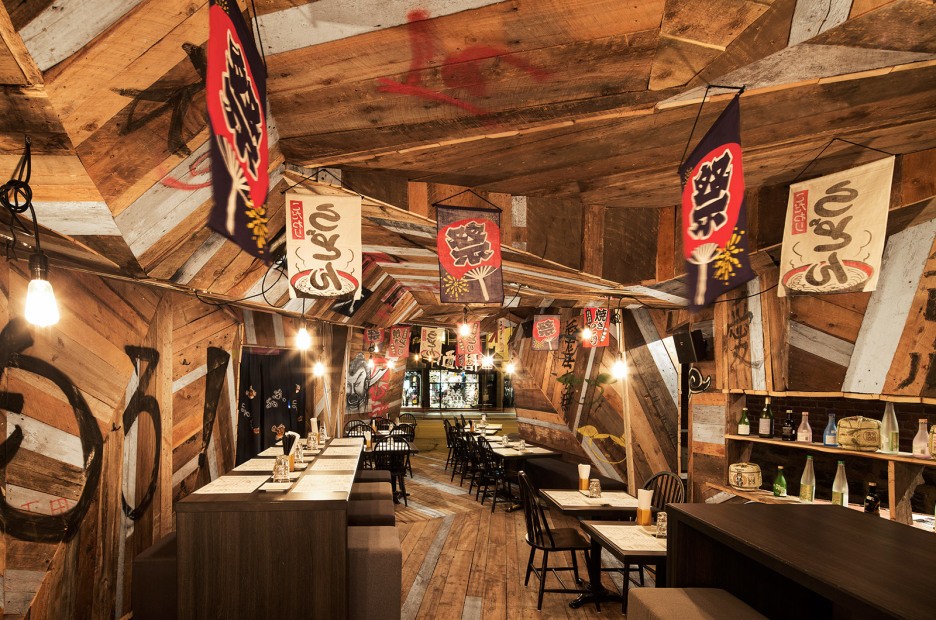 Other design aspects, such as the integration of atypical structures, can contribute to developing a bold brand image. Among our projects, a restaurant creates new points of view in space with fractals. Another one presents an authentic and bewitching environment, thanks to rhythmic and aesthetic elements.
Interior design is the common thread that ties everything together.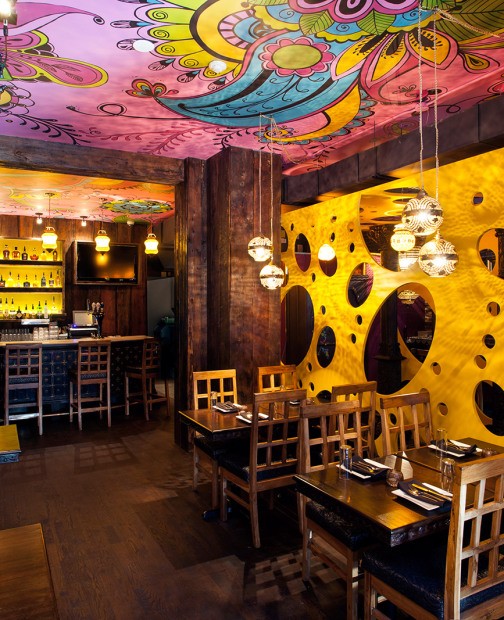 The atmosphere, as a loyalty factor, is the reason for customers to talk about it.
We develop creative interior spaces, with exceptional layout plans